Camp Links:

Brig/Gen Charles Clark Chapter #253, MOS&B

Ella Palmer Chapter, 

MS OCR

Units by County of Origin

Our Camp meets every 2nd Saturday of the month at 6:00 PM.  Everyone is welcomed to this family friendly event.  Use the Map tool on the left for directions.  

Address:  First Presbyterian Church   311 Catchings St.   Indianola, MS 38751


Camp Battle Honors

MS Division Camp of the Year - 2004

MS Division Scrap Book Award 

- 2002 thru 2007, 2009, 2012

National Scrapbook Award 

- 2004, 2005, 2007 

MS Division Compatriot of the Year 

Dan McCaskill (2004)

Larry McCluney, Jr. (2007)

MS Division Young Compatriot 

of the Year Award

Pierre Westbrook (2008)

Nathan Bedford Forrest McCaskill (2010)

MS Division Brig. Cmdr of the Year 

Larry McCluney, Jr. (2004)

Host of the MS Division Reunion  

Greenwood, MS (2009)

Joe Shelby Award; Arkansas Division 

Earl McCown (2011)

Father Abraham Ryans Graves Award

 Dan McCaskill (2009)

W.A. Burton (2012)

The National Graves Award

- Dan McCaskill (2009)

National Robert E. Lee Award

Larry McCluney (2016)

Dan McCaskill (2021)

MS Division Lifetime Achievement Award 

Dan McCaskill (2017)

MS Division Gen. William D. McCain 

Publication Award 

Larry McCluney, Jr 

The Yazoo Pass Expedition: 

A Union Thrust into the Delta (2017)

General Albert Sydney Johnston 

National Award 

Larry McCluney, Jr., AoT Commander with most camps created in an Army, 2018

MS Division Col. Charles E. Hooker 

Publication Award

Larry McCluney, Jr 

On to Vicksburg: The Mississippi Central Railroad Campaign, 2019

In General Beauregard's Defense, 2022

MS Division Philip H. Fall Telegraphic Award 

"The Delta General" Newsletter, 2019

Jefferson Davis Chalice Award

Larry McCluney, Jr (2021)

Announcements:

Our next Camp meeting will be held on Saturday, July 9, 2022 at 6:00 PM at the First Presbyterian Church on Catchings St. in Indianola, MS. Come join us.

Help preserve Beauvior and enhance the Tomb of the Unknown Soldier by purchasing Memorial Bricks for your Ancestor. $50.00 each and your brick will be placed around the tomb. 

Show your SCV pride and purchase an SCV State license plate.

Why Join the SCV?  Check the video out below!

Join the Confederate Legion!! Check out "Make Dixie Great Again" and make a difference!​ Click on the Icon at above to learn more.

Click on flag to learn more about the SCV and become a member today!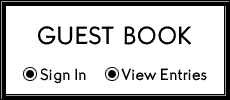 Programs are every Monday night at 7:00 pm CT and Thursday night at 7:00 pm CT.  Click on logo at left to visit Facebook page, past programs, and upcoming programs.

Welcome to the 

Brig/Gen Benjamin G. Humphreys Camp #1625

Indianola, MS . . . Established March 1993  

"It is my philosophy that though the South lost all but honor to save that honor, 

it was better to have fought and lost than not to fight at all."  

                                                                                       ----- Brig/Gen Benjamin G. Humphreys