or 662-719-9312 

58 Lombardy Road . . . Drew, MS 38737

or 662-843-2505

120 Rosemary Road . . . Cleveland, MS 38732

This page was last updated on: June 30, 2016
Brig/General Charles Clark Chapter #253

Mississippi Society MOS&B

Indianola, MS . . . Established since 2000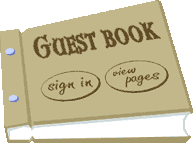 Chapter Officers 2014-2016

Announcements:

Our Next Meeting will be Thursday, July 7, 2016 at the First Presbyterian Church in Indianola, MS at 7:00 PM.

Bricks for Beauvoir - Help rebuild Beauvior and enhance the Tomb of the Unknown Soldier by purchasing Memorial Bricks for your Ancestor.  $50.00 each and your brick will be placed around the tomb to create a plaza. 

     See photos of the restoration?  Click Beauvoir logo

at the bottom of the page.

Want to join the Friends of Beauvoir? 

Click the Logo above for more information!